Careers

The unsung hero of the electronics world Join us!
Careers in Saitama
and Okinawa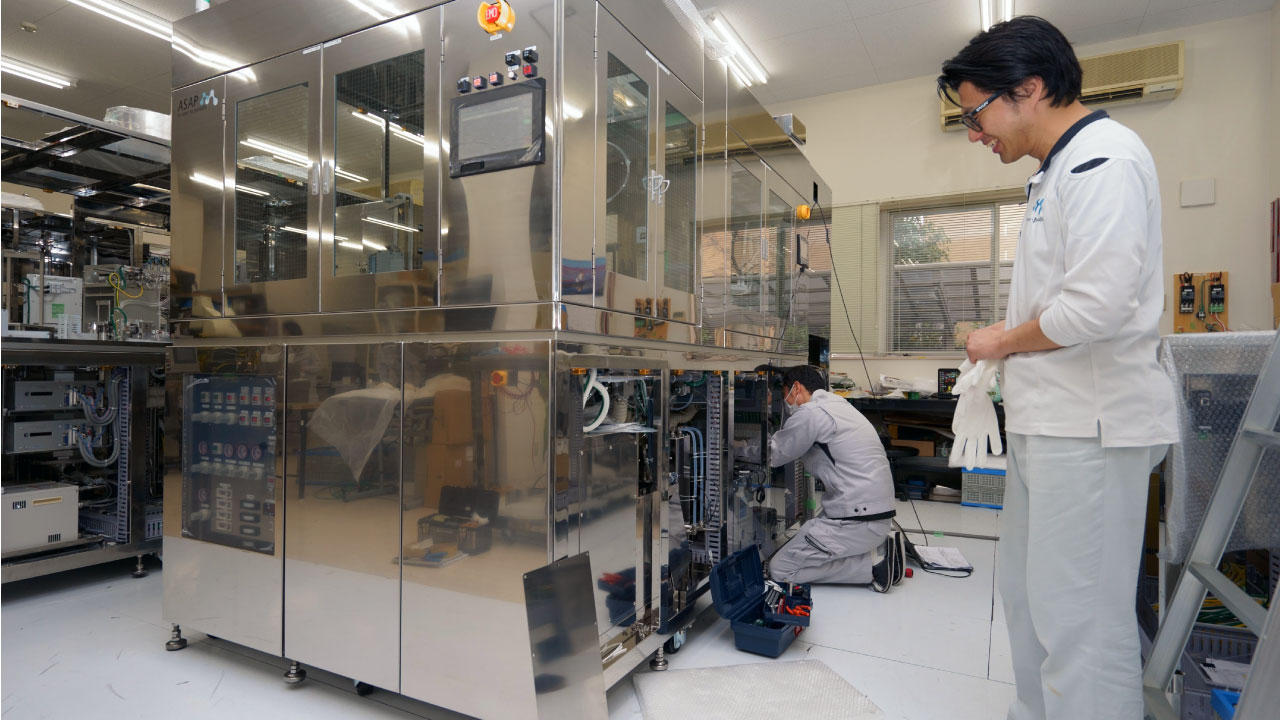 For those who want to be part of the global electronics industry.
Put your skills to the test, whether in the field of technology, proposal making, or sales.
Our only requirement is a commitment to giving your all.
We welcome applications from all the Saitama lovers and Okinawa lovers out there!
We're looking for new employees to help us improve our production capacity!
We are hiring staff to work on software design for production equipment for use in semiconductor and electronic parts production both in Japan and abroad.
While not many people get to see this production equipment, the semiconductors and electronic parts it is used to make can be found in consumer electronics, smartphones, cars, and almost all other electronically powered devices.
While our work enabling the production of these electronics goes on behind the scenes, these products wouldn't exist without it.

<Job description>
You will be designing fully customized equipment to meet users' needs.
A team of 2-3 people is assigned to work on the design of each piece of equipment.

<Improved production capacity>
In 2019, we opened our second factory in Okinawa.
The new factory is a production base primarily for our overseas based customers located not just in Asia but also Silicon Valley and the European Union. We are seeing an increase in orders from these regions, which currently make up 30% of our shipments—a figure we are aiming to increase to 50% within three years.
Time Schedule
A day in the life of a mechanical designer

8:30

Arrive at work

9:00

Group meeting

9:30

Check e-mails

10:00

3D design

10:30

11:00

11:30

12:00

Lunch

12:30

Nap

13:00

Customer support

13:30

3D design

14:00

14:30

15:00

Break

15:30

Meeting

16:00

Create individual parts drawings

16:30

17:00

17:30

Create piping system diagram

18:00

Finish work for the day
A day in the life of a software engineer

8:30

Arrive at work

9:00

Check e-mails

9:30

Programming

10:00

10:30

11:00

11:30

Check e-mails

12:00

Lunch

12:30

Nap

13:00

Programming

13:30

14:00

14:30

Check actual input/output

15:00

Break

15:30

Set individual sensors

16:00

Check actual operation

16:30

17:00

17:30

Check e-mails

18:00

Finish work for the day